Xiaomi Mi Curved Gaming Monitor 34" (BHR5133GL )
Captivating and immersive gaming experience
A wide field of vision and a smooth ultra-high definition image put you in the heart of the action.
21:9 ultra-wide panoramic vision
It lets you see the whole landscape at a glance to give you the edge
The 21:9 gaming interface provides 30 % more expansive viewing than standard 16:9 displays.
Especially in real-time strategy and first-person shooter games, the larger field of view allows you to see game developments first and foremost, giving you the edge.
Ultra-high definition, high brightness, high contrast
Stunning scenes demand exceptional high-definition picture quality.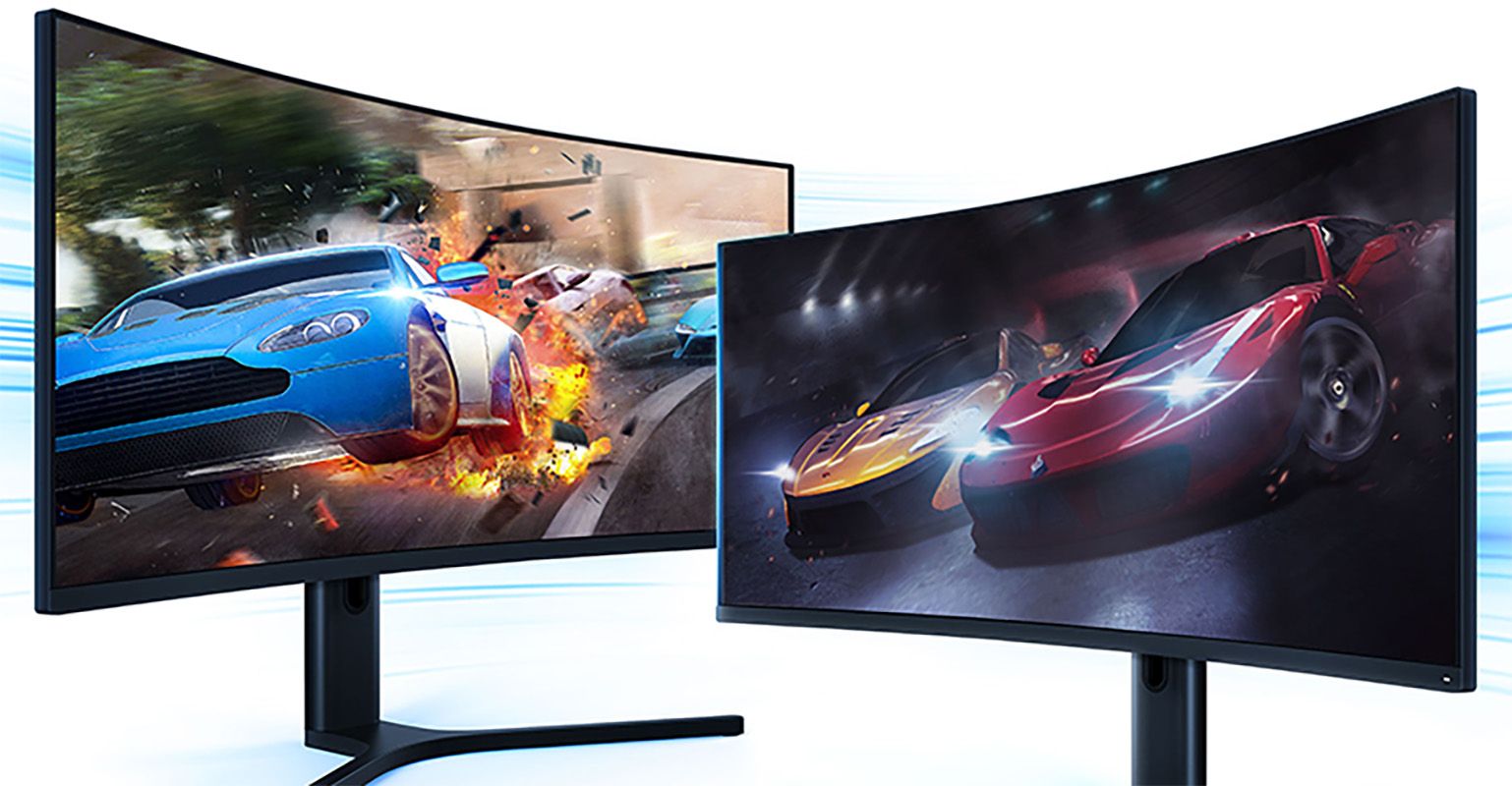 1500R extreme bend
Immerse yourself in an immersive gaming experience
The 1500R extreme curvature design feels like you're surrounded by the screen, giving you an immersive panoramic view. The curved screen creates a smaller visual tilt angle, so every point on the screen is nearly equal distance from your eyes, reducing visual distortion and giving you a more realistic view from every angle.
144Hz high refresh rate
High frequency gives you a head start on the action
The high 144Hz refresh rate and 4ms response time effectively reduce micro-stutter and ghosting in games.
In shooting games that demand quick reactions, it's easier to aim and hit your target with precision when speed is the key to victory.
AMD FreeSync Premium
Prevents screen tearing for a smooth picture
AMD FreeSync Premium technology helps to synchronize the image with a high frame rate, which reduces micro-judders,
lines and screen tearing during gameplay, for a smoother picture that gives you a major advantage.
Wide color gamut 121 % sRGB
Breathtaking Vivid Colors*
The screen can display a theoretical maximum of 16.7 million true colors, with rich color depth, and a wide color gamut of up to 121 % sRGB that helps display exceptional colors with vivid detail. Exceptional colors for realistic images. All paired with the 1500R curved widescreen display, to deliver a more immersive audio-visual entertainment experience.
An immersive experience
Like watching a movie on a borderless screen
The 2mm thin bezel not only increases the screen-to-body ratio, but also makes the edge of the screen less distracting.
The 21:9 ultra-wide picture is also closer to the dimensions of a cinema screen. Combined with the curved widescreen display, it provides a cinematic-quality viewing experience that makes it easier for you to immerse yourself in the movie.
A screen that splits into multiple screens for easy multitasking
The 21:9 aspect ratio extends the edge of the screen, giving you more screen real estate than a standard 16:9 screen. The widescreen supports split-screen multitasking, allowing you to open multiple
documents at once and work more efficiently.
More precise and colorful design
Wide color gamut and expertly designed color display provide more accurate visual presentation.
The ultra-wide screen can display more images to facilitate precise corrections.
Stock market trends at a glance
For those working in finance, the 21:9 screen ratio displays more stock information, without excessive scrolling, and can display K-line and trend charts, with more information.
complete and more detailed.
Low blue light, visible flicker-free illumination*
Protects your eyes to make work easier
Equipped with technology to control and reduce blue light and filter out high energy blue light,
for a clear and long-lasting image, to effectively reduce eye fatigue.
Adjustable Height Tilt/Swivel Floor and Wall Mount*
Adapts to meet a multitude of different needs
Designed for your health, the adjustable monitor stand not only meets the professional needs of various professions, but also allows you to adjust the viewing angle for optimal comfort to effectively prevent neck strain.
Invisible cables, neat organization
The stand is designed with internal cables, which pass through the center of the stand. This helps prevent cables from getting tangled on your desk and frees up space.
Totally black design, smooth and soft texture
The screen has a matte high-temperature polyurethane coating, which makes it smooth and soft to the touch.
Easy installation with magnetic and snap-on connectors
The screen and stand are designed to snap together, with the entire assembly process requiring only one quick release. Magnetic connectors give the display and stand a unified appearance, while making assembly easier.
Specifications
representation / realization
Type AMD FreeSync
FreeSync Premium
Screen
Screen resolution
3440 x 1440 pixels
Screen brightness (typical)
300 cd/m²
Screen curvature rate
1500R
Supported graphics resolutions
3440x1440
Maximum discount rate
144Hz
Horizontal viewing angle
178°
Vertical viewing angle
178°
Number of colors displayed
16.78 million colors
sRGB coverage (max)
121 %
Ergonomics
VESA standard
100 x 100mm
multimedia
Design
Connectivity
DisplayPorts interface quantity
2
Packaging Information
Cables included
AC, DisplayPort
Powerful
Energy efficiency class (SDR)
F
Energy consumption (SDR) for 1000 hours
31 kWh
Typical power consumption
80W
Energy efficiency range
A-G
Weights and dimensions
Device width (stand included)
810.4mm
Depth (bracket included)
242.5mm
Height (stand included)
520.6mm
Width (without support)
81cm